Successful "proof of concept" - Glex presents at the TGS FMB User forum
Bergen 28 October 2022: Glex is pleased to announce that the previously mentioned Proof Of Concept study (OTC announcement 27.05.2022) with one of the world's leading data suppliers for the energy industry is considered a success and near completion.

Glex can confirm that the client for this project is TGS, who have invited Glex to present the case study at the TGS Facies Map Browser (FMB) User Day, which is to be held virtually on Thursday, 3 November 2022.

Together with a select E&P customer, Glex has been granted temporary access to TGS' FMB and retrieves well data from their FMBConnect API. The data is made available to the end user in context with other relevant data, whilst the robust stratigraphic framework enables filtering and analysis across several disparate data sets. The presentation will be available after the event at glex.no.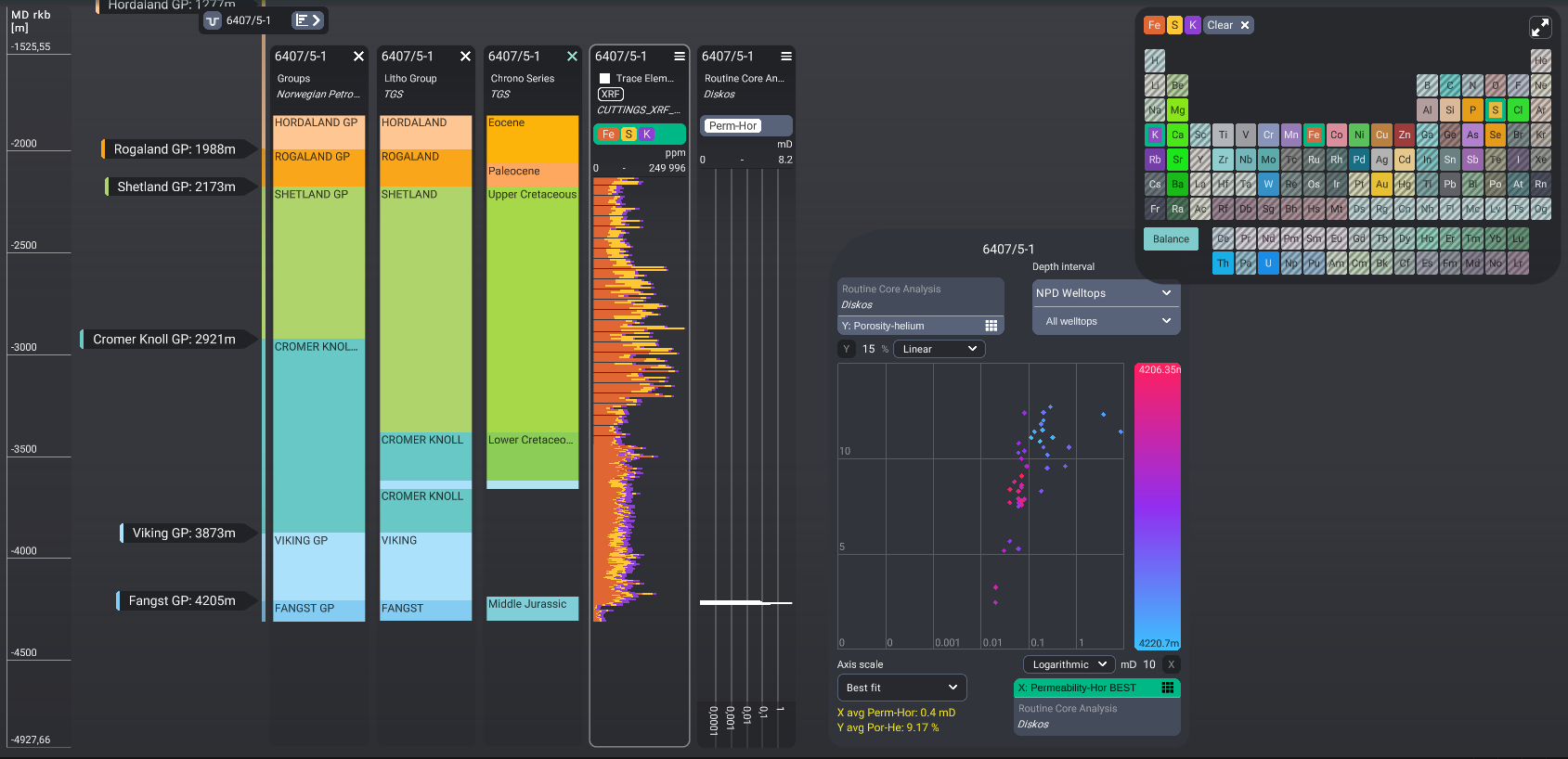 About TGS:

TGS provides scientific data and intelligence to companies active in the energy sector. In addition to a global, extensive and diverse energy data library, TGS offers specialized services such as advanced processing and analytics alongside cloud-based data applications and solutions.

About Glex:

Glex AS is a software company that develops advanced analysis and collaboration tools for anyone working on industrial energy decisions, whether exploring or producing hydrocarbons, seabed minerals or exploiting offshore wind or potential reservoirs for carbon storage. Our SaaS Glex Energy® has been in development since 2017. The team consists of industry professionals with extensive experience and unique domain expertise, combined with data-science competence and software developers with a background in the gaming and visualization industry.